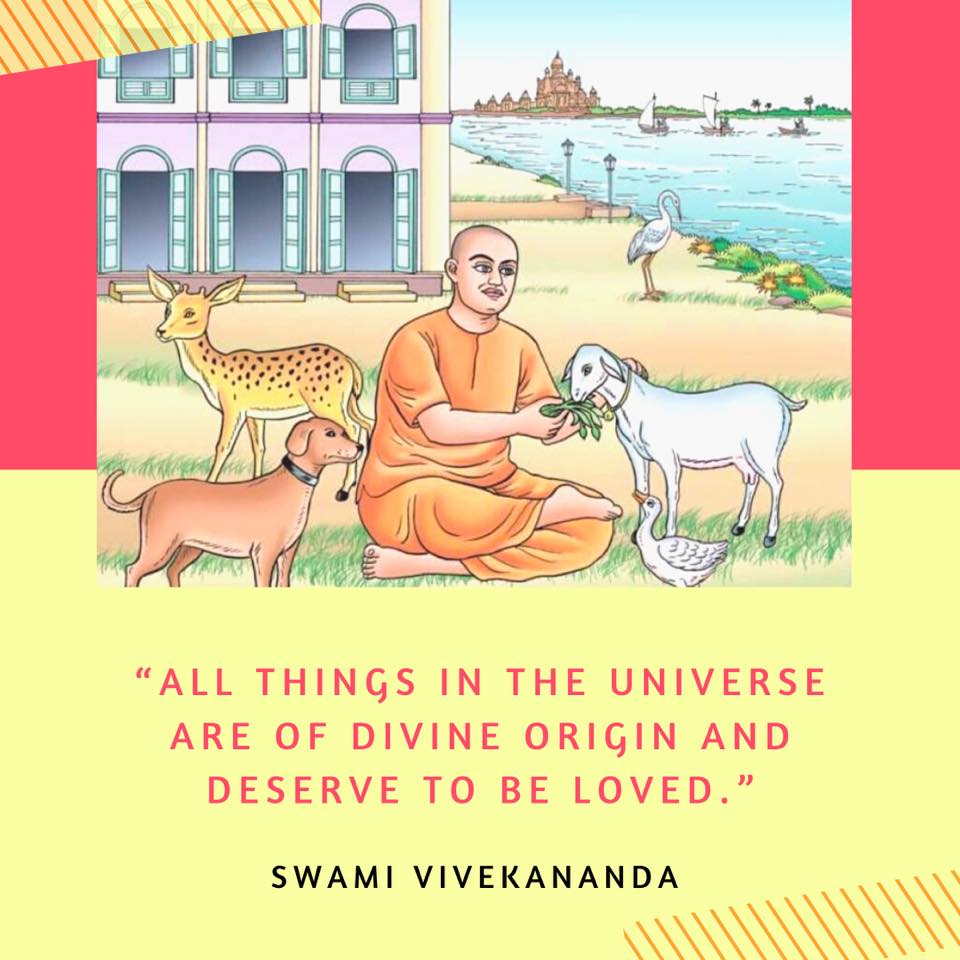 Swamiji did not say anything directly related to animal rights, but the following quotations might be relevant.
Summary:
Swami Vivekananda, like many traditional Hindu teachers, believed in the concept of "ahimsa" or non-violence towards all living beings. He believed that all living beings have the same right to live and that it is our duty to protect and care for them.
Vivekananda taught that the abuse of animals is a direct violation of the principle of ahimsa, and that it is the duty of human beings to be kind and compassionate towards all living beings. He believed that the treatment of animals reflects the spiritual and moral condition of a society and that a society that mistreats animals is not truly civilized.
In his lectures and writings, Vivekananda emphasized the importance of treating animals with kindness and respect. He encouraged people to be mindful of the impact of their actions on animals and to make conscious choices that minimize harm to animals. He also taught that by treating animals with kindness, we can develop compassion and empathy, which are essential for spiritual growth and self-realization.
Vivekananda also believed that animals are part of the divine creation and are manifestations of the same consciousness that pervades all living beings. He taught that all living beings, including animals, are interconnected and that by harming animals, we harm ourselves and the entire ecosystem.
In summary, Swami Vivekananda believed in the principle of "ahimsa" or non-violence towards all living beings, he taught that the abuse of animals is a direct violation of the principle of ahimsa, and that it is the duty of human beings to be kind and compassionate towards all living beings. He believed that the treatment of animals reflects the spiritual and moral condition of a society and that a society