( Story told by Swami Vivekananda )
All the misery we have is of our own choosing; such is our nature. The old Chinaman, who having been kept in prison for sixty years was released on the coronation of a new emperor, exclaimed, when he came out, that he could not live; he must go back to his horrible dungeon among the rats and mice; he could not bear the light. So he asked them to kill him or send him back to the prison, and he was sent back.
Exactly similar is the condition of all men. We run headlong after all sorts of misery, and are unwilling to be freed from them. Every day we run after pleasure, and before we reach it, we find it is gone, it has slipped through our fingers. Still we do not cease from our mad pursuit, but on and on we go, blinded fools that we are.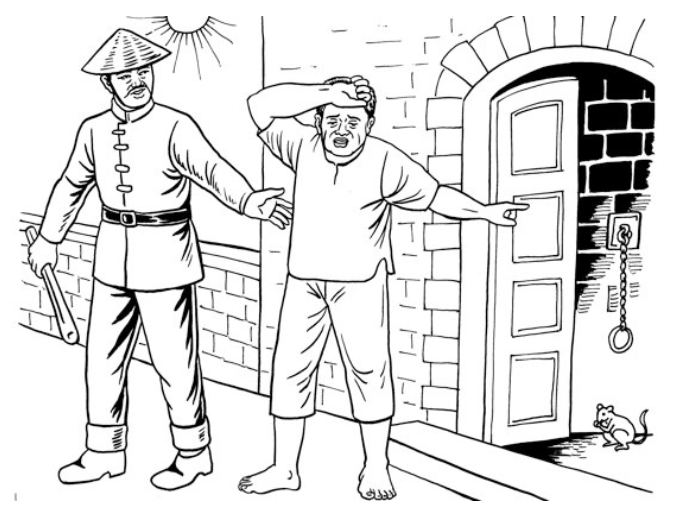 Source : The Complete Works of Swami Vivekananda/Volume 1/Lectures And Discourses/Steps To Realisation
See Also :