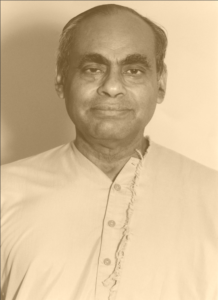 Swami Tathagatanandaji was sent to Vedanta Society of New York as an Assistant Minister in February 1977. After the passing away of Swami Pavitrananda on 18 November 1977, he was made Minister/spiritual leader of that center in November 1977.
Swami Tathagatananda was blessed to receive initiation from Swami Virajanandaji and had his sannyasa from Swami Madhavanandaji. He served Saradapitha, Deoghar Vidyapith Chennai Students' Home as an assistant. He was head of Baranagore Mission Ashrama in April 1975. The Swami authored several scholarly books and also contributed many articles to the journals published by Ramakrishna Order.
Swami Tathagtananda passed away on June 25, 2016.