( Story told by Swami Vivekananda )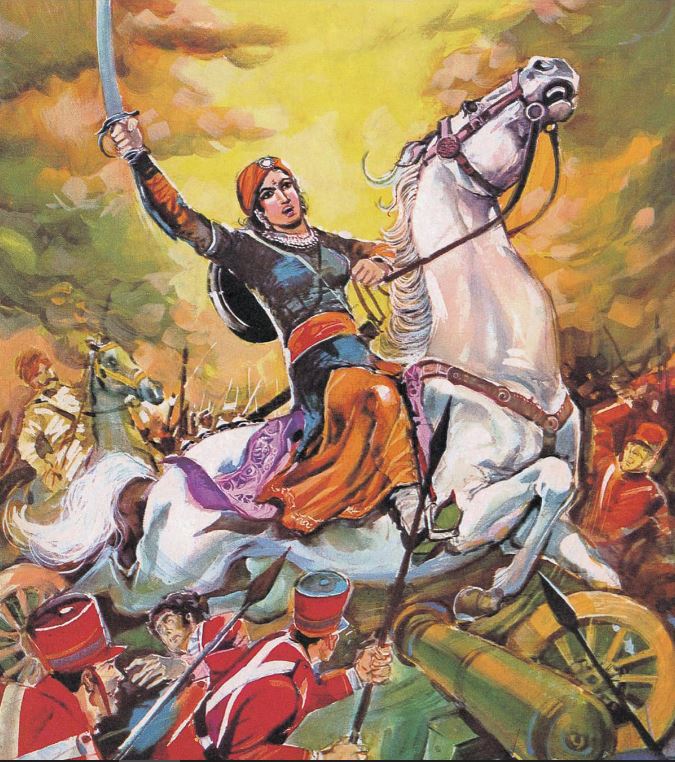 Some of you may have heard of the woman [Lakshmi Bai, Queen of Jhansi] who, during the Mutiny of 1857, fought against the English soldiers and held her own ground for two years — leading modern armies, managing batteries and always charging at the head of her army. This queen was a Brahmin girl.
A man whom I know lost three of his sons in that war. When he talks of them he is calm, but when he talks of this woman his voice becomes animated. He used to say that she was a goddess — she was not a human being. This old veteran thinks he never saw better generalship.
The story of Chand Bibi, or Chand Sultana [1546 – 1599], is well known in India. She was the Queen of Golconda, where the diamond mines were. For months she defended herself. At last, a breach was made in the walls. When the imperial army tried to rush in there, she was in full armour, and she forced the troops to go back.
The soldiers were so impressed with Chand Bibi's military prowess and courage that they referred to her as Chand Sultana, which means 'Chand—the Empress'.
Source: The Complete Works of Swami Vivekananda/Volume 9/Lectures and Discourses/The Women of India
See Also: